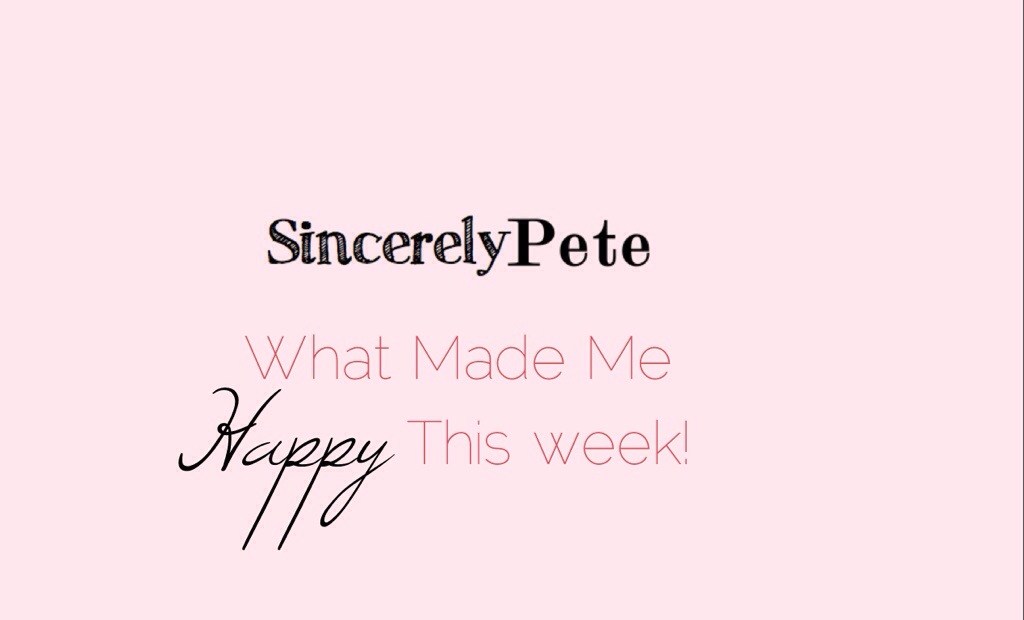 I had such a great (though exhausting) week! Here's what put a smile on my face!
 Celebrating Valentines Day with one of my best girlfriends: Valentine's Day gets a bad rap from single people. No need to sit and whine people! Grab your bestie and make a day of it! This year I grabbed my go-to girl MB and we packed the day full of fun. We started the day at Red Door Spa in Pentagon City where I had a body scrub treatment and massage (thanks to my clients Cindi & John who gave me gift certificate for doing their wedding 3 years ago that I lost then recently found!). I had never been to Red Door and it was quite pleasant, I still prefer Bliss Spa at the W though- that steam room and the brownies in the waiting room are my favs). Next we headed to Lincoln for a Valentines Day Lunch- more on Lincoln in a future post. We took a couple hours to nap & shower then met up again at The Ronald Reagan Building and International Trade Center for a great event called Sparkle Lounge (with a bunch of AMAZING event industry folks) that then turned into the Washington DC International Food & Wine Festival (with a bunch of free wine and liquor tastings)- more on this in a future post as well! We ended the night at The Loft at The Hamilton listening to music, dancing and entertaining a group of 21 years olds visiting from Vermont. 

Trips Home: My Navy-jet-flying brother Seth has been back in the States from Japan for the last few weeks for training in Norfolk so I had to make a last trip home to see him before he heads to Nevada for more training today. I was super lucky that he arrived the day before my 30th Birthday party so I had seen him once before. Here's the thing about home...  I had a great night with my brother and his long-time Navy buddy Dan eating at our favorite Mexican place in Virginia Beach then seeing a movie. Then I got food poisoning.  It was TERRIBLE... but I was home. I was in my parents house, the house I lived in more than any other home in my life. I was miserable, but I was home. I was able to curl in a ball on the couch and still participate when our dear friends came over for our traditional pizza night (a tradition since they 3rd grade) - no I did not have pizza. Maybe this sounds ridiculous but if you have to be sick, I recommend doing it at home. **Shout out to my mom who always takes the best care of me**

Capitol Romance:  I should potentially subtitle this one "Social Media Stalking" since it's pretty much why I met Bree, who is the Editor and Founder of this creative, fun and beautiful blog/brand. Bree has been super supportive in the social media realm of some of my work ventures and I have been and on & off reader of her blog (I go through wedding blog phases). She had a meet-up to celebrate her 3 Year Blogeversary and it was open to the public, so I showed up. I'm surprised we hadn't run into each other previously but am excited we've finally connected (along with all the other awesome people I met). We actually have a meeting later today, so I'm sure I'll be gushing more about her then. She's original, smart, dedicated to her mission of helping DC couples and entrepreneurial in all the best ways. Please check her out and keep tuned! @CapitolRomance 
The 9 Songwriter Series: I met Justin Trawick at Tea Time DC's premier event at the Ulysses Room a couple weeks ago and as a folk music addict and live music lover in general, I was pretty thrilled. Justin is a local singer-songwriter who shortly thereafter won the Washington Area Music Award's Song of the Year (see a video of "All the Places that I've Been") and Folk-Contemporary Vocalist of the Year. Justin has his hands in many pots (also check out his podcast, The Circus Life & newest venture unrehearsedDC) but on Tuesday I was able to support him and experience my first 9 concert series at IOTA Club in Clarendon. The 9 was founded in 2008 and is a touring live music event, based in DC but with performances up and down the coast. The premise is to get 9 artists together in a venue they may not be able to book as solo acts, and then perform rotating sets (the lineup is picked from a hat right before the show). The show is intimate, engaging and full of talent. The artists sit in with each other and also randomly invite each other up on stage allowing for spontaneously inspired moments. It was one of the best musical experiences I've had in DC and I'll definitely be hitting up another show soon! Check out the set list below for the artists I heard! @Wearethe9
Happy Friday friends!!